North Carolina Homicide Investigators Association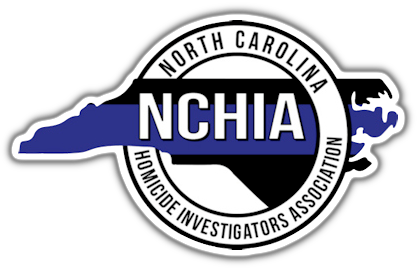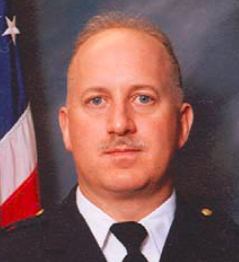 Deputy Chief Tracy Harpster
Deputy Chief Tracy Harpster has served with the Moraine Police Department in Ohio since 1984. He has worked as a street officer, undercover narcotics officer, Sergeant, Detective Sergeant, Operations Lieutenant and Deputy Chief. From 2002-2005, Deputy Chief Harpster was a Task Force Director in the Ohio Organized Crime Investigations Commission, investigating large scale RICO, theft, money laundering and gambling crimes. From 2005-2007, the he was assigned to the FBI Joint Terrorism Task Force in Dayton, Ohio. From 2007 to 2011 Deputy Chief Harpster was the director of the Tactical Crime Suppression Unit Narcotics Task Force.
Deputy Chief Harpster received a B.S. in Criminal Justice from Bowling Green State University and is a graduate of the 216th Session of the Federal Bureau of Investigation National Academy, Quantico, VA.In 2006, Deputy Chief Harpster achieved a Graduate Degree from the University of Cincinnati where his Master's Thesis examined the indicators of innocence and guilt of 911 homicide callers reporting the offense. The study defined and analyzed the indicators in order to assist homicide detectives gain insight into the offense, suggest offender probability, and explore pertinent issues during the interview and interrogation phases of the investigation. Deputy Chief Harpster has shared his research at homicide conferences across the country including the National Homicide Conference (2006, 2008, 2012, and 2014) and the International Homicide Conference (2010) and has presented for the FBI and the RCMP. Deputy Chief Harpster has analyzed over one thousand 911 homicide calls and directly assisted on over 500 homicides by analyzing the call for the investigators. In 2013, Lt. Harpster was accepted as a member of the Vidocq Society, a crime-solving organization that meets monthly at the Union League of Philadelphia. Members of the Vidocq Society apply their collective forensic skills and Members of the Vidocq Society apply their collective forensic skills and experience to "cold case" homicides and unsolved deaths. V.S.M.'s donate their deductive and scientific talents for the common good.
Deputy Chief Harpster and Dr. Adams have co-authored an article titled "911 Homicide Calls: Is the Caller the Killer?" which has been published in the Law Enforcement Bulletin (June 2008), "Analyzing 911 Homicide Calls for Indicators of Guilt or Innocence: An Exploratory Analysis" published in Homicide Studies (February 2009) and "Is the Caller the Killer? Analyzing 911 Homicide Calls" (June, 2010) published in the book Truth, Lies and Deception. In 2016, Deputy Chief Harpster and Dr. Susan Adams co-authored the first book regarding the research, "Analyzing 911 Homicide Calls: Practical Aspects and Applications (CRC Press).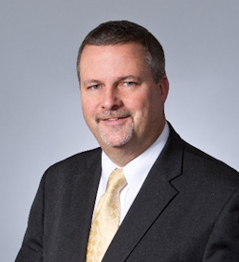 A Manager in Cherry Bekaert's Fraud & Forensics practice, Mike is a Certified Fraud Examiner with more than 28 years of experience leading, directing, and managing complex and multi-jurisdictional fraud and financial crime investigations. His professional practice focuses on the areas of forensic accounting and analysis, fraud investigation and detection, litigation support and risk advisory. Mike's background includes the investigation and analysis of potentially fraudulent financial activities involving asset misappropriations, illegal disbursements and employee theft. He has conducted forensic accounting analyses of financial reports, and assisted state and federal prosecutors with discovery, evidence presentation and expert witness testimony. In addition, Mike has extensive knowledge of risk assessment and mitigation having conducted operational reviews to identify internal control weaknesses, recommend business and process improvements and assist in the development of fraud prevention programs. He has supported cases involving individuals, public and private corporations and government agencies ranging from $100,000 to multi-million dollar losses. Prior to joining Cherry Bekaert, Mike was a Special Agent in charge of the Financial Crimes Unit of the North Carolina State Bureau of Investigation. He is also a sought-after speaker and lecturer in the areas of financial crime investigation, fraud detection and crisis negotiation with organizations such as the FBI, National Association of State Auditors, and numerous colleges and universities and other government agencies.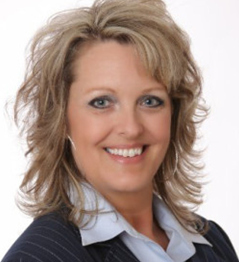 Trish Fore is a 1994 West Virginia University (WVU) graduate. She earned her Bachelor of Science degree in Child Development and Family Studies while on a full scholarship with the WVU Women's Basketball team. Upon graduation, Ms. Fore began her career in child advocacy as a Child Protective Services (CPS) worker in West Virginia. Starting out investigating child abuse and neglect allegations. In 2009, while supervising child abuse and neglect investigations within the West Virginia CPS program. It was during this period that she was appointed a member of the WV Child Fatality Review Team. This appointment led Ms. Fore to the realization that her passion was to provide a voice for the many children, infants to adolescents, whose untimely, unfortunate, and sometimes violent deaths left them unable to tell their own stories. It is with hope that Trish shares the experiences of these children in an effort to reduce unnecessary child deaths. In 2011, Ms. Fore was made Director of the West Virginia Fatality Review program where she coordinated and reviewed domestic violence and all preventable child deaths. Ms. Fore organized multidisciplinary reviews to identify case trends, patterns, and risk factors. She also was in charge of providing statistical analysis stating causes of death in annual reports to the WV Legislature. Ms. Fore promoted public awareness of child deaths and specialized in infant death scenes. During her time as Director of the Fatality Review Teams, she provided her knowledge and education to various professional affiliations including WV Children's Justice Task Force, Our Babies Safe and Sound, Emergency Medical Services for Children, Child Advocacy Network. Ms. Fore also sat on the Southeast Coalition on Child Fatalities. As Director, Ms. Fore was housed in the West Virginia Office of the Chief Medical Examiner where she gained extensive experience in death scene investigations. She obtained her WV Medicolegal Death Scene Investigation certification and was appointed as a County Medical Examiner (CoME), working evenings and weekends. Ms. Fore utilized her knowledge of child abuse and neglect investigations to develop statewide investigative information collection forms used by all CoMEs during death investigations. Ms. Fore also trained law enforcement professionals, social workers, and medical personnel on child death investigations across the state of West Virginia. In 2015, Ms. Fore was hired by the North Carolina Office of the Chief Medical Examiner as the Staff Development and Training Coordinator. Her primary responsibility is to develop North Carolina's first and only medical examiner educational training program. Ms. Fore will be responsible for developing and monitoring this training program to provide enhanced uniformity and quality of medicolegal death investigations. Since her hire, she has trained over 400 medical examiners on basic death scene investigation requirements, as it pertains to North Carolina.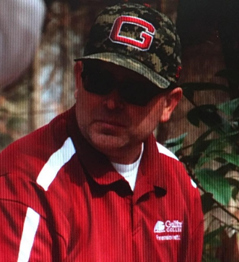 Bryan Brendley is a faculty member in the Forensic Biology program at Guilford College and chair of the Biology Department. Prior to coming to North Carolina, he served as a sworn state conservation officer in Pennsylvania. Bryan teaches classes on Forensic Anthropology, Forensic Cell Biology/Histology, Cold Case Analysis, bloodstain patterns, ballistic trauma, and drowning investigations. He regularly guest lectures at both Campbell University School of Law on expert testimony and at Elon University School of Law on Crime Scene Analysis. He graduated from the College of William and Mary with degrees in biology and history and holds an earned doctorate from The Pennsylvania State University. He is a member of the AAFS, NCIAI, and the NCHIA. Bryan also has "served" as a US Navy spouse for over 21 years and volunteers his time regularly at the High Point Police Crime Lab.
George H. Brauchler was elected District Attorney in 2012 for the 18th Judicial District, which includes Arapahoe, Douglas, Elbert, and Lincoln counties. He was re-elected in 2016. Each of Colorado's 22 judicial districts elects a district attorney who serves as the chief law enforcement officer for that district. The 18th Judicial District is the most populous in Colorado, with a population of nearly 1 million people. George's past experience includes working as a Deputy District Attorney, Special Assistant U.S. Attorney, military prosecutor, and just prior to his election, the Chief of Military Justice — the chief prosecutor for Fort Carson, the 4th Infantry Division, and the U.S. Division North in Iraq. In 2015, George transferred from the U.S. Army Reserve to the Colorado Army National Guard, where he serves as Colonel. He has served as an adjunct professor at the University of Colorado, University of Denver, and the U.S. Army JAG School, and has trained state and military prosecutors across the United States and worldwide. Mr. Brauchler was part of the prosecution team arising from the 1999 Columbine High School Massacre and led the prosecution of the 2012 Aurora Theater Massacre. He has conducted trials at the municipal, state, Federal, and military levels. George is married with four children.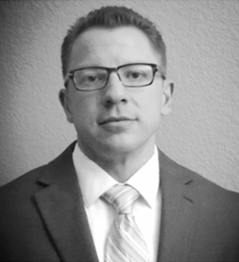 Matthew Fyles is a Sergeant and supervisor of the Major Crime Homicide Unit with the Aurora Police Department in Aurora Colorado, policing the 54th largest city in the United States. Matthew is a graduate of the Colorado State University, where he received a BS in Zoology. After graduation, Matthew managed a neuroscience research laboratory at the University of Southern California, participating in research into neuroplasticity. Matthew eventually left the world of science to pursue his dream of law enforcement with his native city of Aurora. An intrinsic ability to solve cases lead to a promotion to Detective and assignment to Property Crimes. In short order, he was selected for the Gang Intervention Unit where his natural networking abilities laid the footwork for crime gun-focused investigations with the Alcohol, Tobacco & Firearms. Matthew's expertise in gangs lead to his appointment to the Homicide Unit in 2007. He ultimately promoted to the rank of Sergeant in 2011 with a 100% case clearance rate. Matthew would take over as a supervisor for the Homicide Unit where his knowledge, skills and abilities would culminate with his role as the lead investigatory supervisor of the Century 16 Mass Murders in 2012. Since then he's assisted with successfully seeing the case through charging, prosecution and conviction while continuing in his role as supervisor of the Homicide Unit. Matthew has presented as plenary speaker on topics including Major Case Management, Team Development & Sustainment, and Critical Incident Investigation. Matthew credits all of his successes to his beautiful daughter who gives him purpose and to the members of the Major Crime Homicide Unit who he holds in the highest regard.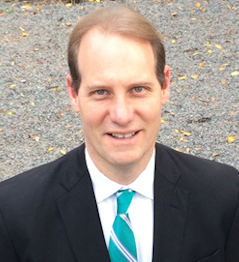 District Attorney Ben David
District Attorney Ben David received his B.A. degree from the University of Florida and his J.D. degree from Wake Forest University School of Law. He became the elected district attorney five years after joining the Fifth District (New Hanover and Pender Counties) and is currently in his fourth term. As District Attorney, Mr. David served on the Chief Justice's Commission on Professionalism, the Governor's Gang Task Force, and as a delegate and host for the American Council of Young Political Leaders. He is a past president of the NC Conference of District Attorneys and a founding member of Law Enforcement Leaders to Reduce Crime and Incarceration. Mr. David serves as an Elder of the First Presbyterian Church in Wilmington, where he attends with his wife, Stephanie, and their children, Maddie, Sophie, and Fitz.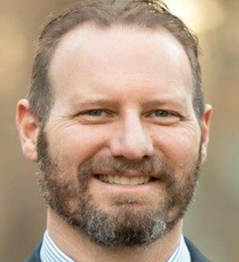 District Attorney Jon David
Jon David is the Elected District Attorney for Brunswick, Bladen, and Columbus Counties. Jon is a career prosecutor with over 20 years experience, having worked in both big towns and small communities. Jon started his career as a prosecutor in Miami, Florida where he specialized in drug trafficking and violent crime. In 2001, Jon relocated to the Wilmington area to work as a prosecutor alongside his twin brother, District Attorney Ben David. Jon has personally handled over 100 jury trials to verdict and has worked on countless complex investigations throughout his career. Jon graduated with honors with a degree in Criminal Justice from Florida State University in 1992 and then attended law school at the University of Florida College of Law. Jon is actively involved in his community; He is a Founding member of the Leland Area Rotary Club and serves as an Elder at Saint Andrews-Covenant Presbyterian Church. Jon has served on a number of Boards, including Hope Harbor Home, Communities in Schools, Coastal Horizons, and the Boy Scouts of America.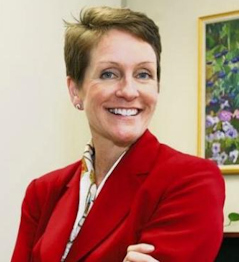 Kimberly Robb grew up in Houston, Texas. She graduated from SMU and The University of Texas School of Law in 1988. A resident of Greenville since 1988, she was an Assistant District Attorney in Pitt County from 1991 until 2013, when she was appointed by Governor Pat McCrory as District Attorney, District 3A. Mrs. Robb was elected District Attorney in 2014. She serves as President of the Conference of District Attorneys for 2017-2018. She has prosecuted all crimes from misdemeanor cases to capital murder cases. She works tirelessly with law enforcement and victim advocates for successful outcomes for victims. Kimberly is married to Dr. Jeff Robb, an anesthesiologist with East Carolina Anesthesia Associates. They have three children.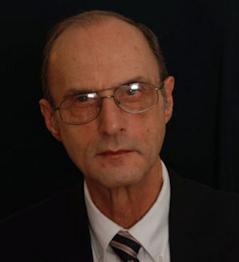 Richard Walter works closely with police and consultants on current and cold cases. He retired after more than 22 years as a Prison Psychologist with the Michigan Department of Corrections. He is an international expert on Crime Assessment, Profiling, and Risk Evaluation. Walter has consulted with various agencies and governments in the United States, Great Britain, Australia, and Hong Kong. He lectures to law enforcement and academic groups on murder sub-types and signature aspects of interpersonal and workplace violence. His work in risk assessment assists corporations, police, and victims in determining appropriate safeguards for the offender, including juvenile and adult probation and parole readiness. He is the author and co-author of published and non-published articles relating to forensic casework. He is a co-founder of The Vidocq Society, comprised of 82 forensic specialists worldwide who assist local criminal justice agencies in solving cold cases. By experience, the forensic services offered were acquired through academic, collegial, and "hands-on work". From a practical perspective, he has interviewed a large number of high-risk felony prisoners. Additionally, he has advised on forensic cases related to bite marks evidence, sexual and non-sexual homicides, Auto-eroticism, Munchausen Syndrome, and in the area of Clinical versus Meta-Sadism. Walter's work has been featured on the television show "Medical Detectives" highlighting his involvement in the List Murder Cases from New Jersey and the Scott Dunn Case from Texas. His professional affiliations include American Academy of Forensic Sciences, Fellow; Royal Society of Medicine: Clinical Forensic Medicine, Fellow; Association of Police Surgeons, Honorary Member; and The Vidocq Society.
Professor David G. Pauly, Director, Applied Forensic Science Program, Methodist University, Fayetteville, NC. The instructor retired from The U.S. Army Criminal Investigation Command as a Special Agent-in-Charge/Commander and Forensic Science Officer. He performed duties in over a dozen states and frequently worked with local, state, and federal agencies. He also performed duties in Panama, South Korea, Afghanistan, Haiti, Kuwait, Saudi Arabia, Israel, Turkey, Sinai, Egypt, Canada, Guam, and Nigeria. He holds a Master of Forensic Science degree from The George Washington University and is currently the Director of Applied Forensic Science at Methodist University, Fayetteville, NC. He graduated from the FBI National Academy (Session 195), Canadian Police College – Major Crimes Course, Miami-Dade Police Department – Bloodstain Interpretation Course, and National Fire Academy – Arson Investigation Course. He is a Fellow of The American Academy of Forensic Science and is a current, or past member of the International Association of Identification, North Carolina Chapters of the IAI and FBINAA, International Association of Bloodstain Pattern Analysts, North Carolina Homicide Investigator's Association, The Vidocq Society, American Investigative Society of Cold Cases (AISOCC), and various other professional law enforcement and/or forensic science associations.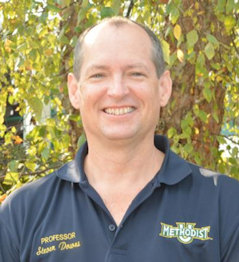 Steve Downs is an Associate Professor of Applied Forensic Science at Methodist University in Fayetteville, NC. Prior to his current position, he was a senior instructor at the Federal Law Enforcement Training Center (FLETC) in Brunswick, GA, where he taught Federal, State, and Local law enforcement officers a myriad of forensic and law enforcement courses. Prior to serving at FLETC, he served nearly 30 years in the US Army with over 25 years of experience a CID Special Agent culminating in his last assignment at Fort Hood, TX, where he provided investigative oversight of all felony investigations in which the US Army has an interest in the southwest United States. Steve led the multi-agency task force of the mass murder committed by MAJ Hasan on 5 Nov 2009. Steve retired as a Chief Warrant Officer 5 as the second highest-ranking CID Agent in the US Army. He graduated from Fayetteville State University with a bachelor's degree in criminal justice and The George Washington University with a master's degree in forensic science and is currently pursuing his doctoral degree in criminal justice. He is a fellow with the American Academy of Forensic Science (AAFS), a graduate of the FBINAA (Session 214), a graduate of the Canadian Police College Major Case Management Course, a graduate of the Fire/Arson Course at The National Fire Academy.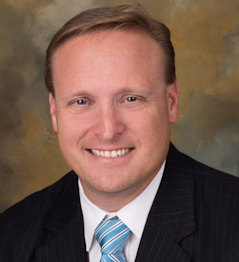 Joe Osman graduated from Pembroke State University (now UNC Pembroke) in 1993 and the Norman Adrian Wiggins School of Law at Campbell University in 1996. He initially worked for the Robeson County District Attorney's Office for approximately three years before working in private practice handling medical malpractice cases. Since rejoining the District Attorney's Office in 2006, he heads the Special Crime Victim's Unit, which handles the prosecution of all sex crimes and domestic-related offenses, which includes all physical and sexual abuse cases involving child victims. It also includes prosecuting all violations of the North Carolina Sex Offender Registration Program. In addition to child-related cases, he also handles capital and non-capital murder cases. He has lectured for the North Carolina Conference of District Attorneys on child physical and sexual abuse and has worked as faculty for training in child interviewing techniques.
Joe has been married to Janna Osman, of Fairmont, NC, for 21 years. They have two sons: Will (18), a freshman at North Carolina State University, and Drew (15), a sophomore at Lumberton High School.